Posted By Admin
By Dedeigbo Ayodeji,Onwuemene Judith
Primate Ayodele today launched the 27th edition of his 'Warning To The Nations'. During the launch, he made shocking revelations.
The popular Missionary while answering questions from Journalist in his Lagos church early hour of today said 2023 election will hold and it's not Sunday Igboho or Nnamdi Kanu that will break Nigeria, he said Nigeria will break when the right times comes in between 2035-2040, he continued by saying a bigger referendum is coming which will see to the disitengration of the country without any bloodshed .
On popular politician, former Lagos Governor and APC party leader Bola Ahmed Tinubu, Primate Ayodele said Tinubu going for president is a disaster for this generation, he should focus on his health. He has problem in APC , he is the problem of APC. If he is mistakenly handed over to lead, he will disgrace himself and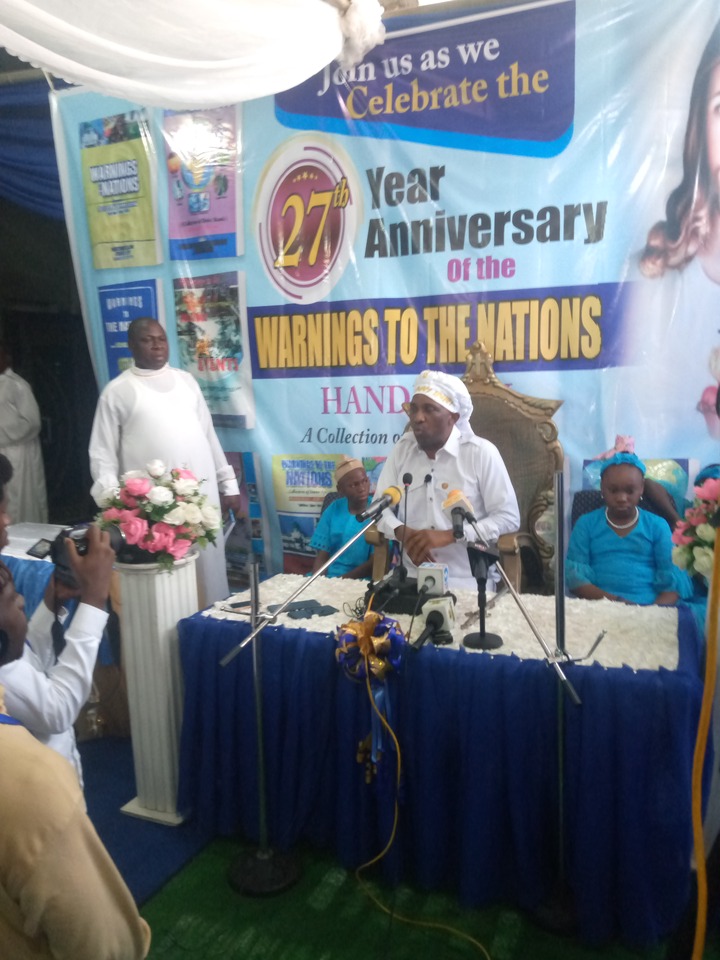 his family".
Town Crier News Nigeria report that at the book launch the clergy man made a lot of shocking revelations about Nigeria and international communities
The Primate who also delve into the insecurity ravaging the country and why the fight against insecurity in Nigeria is not working said
"The reason why the fight against insecurity is not working well is because there are a lot of people from a particular tribe of Nigeria in the security agencies, that's why they are not handling things properly".

---