Posted By Admin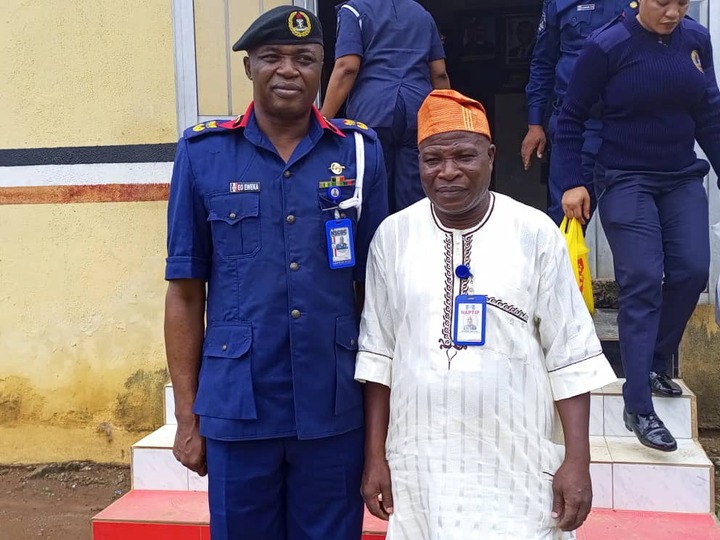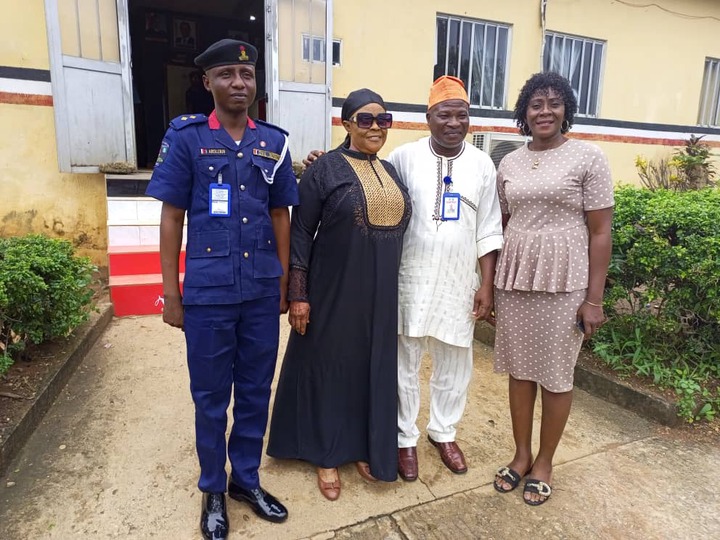 COMMANDANT EWEKA RECEIVES THE COMMANDER NATIONAL AGENCY FOR THE PROHIBITION OF TRAFFICKING IN PERSONS(NAPTIP) AT THE STATE COMMAND HEADQUARTERS IN ALAUSA IKEJA LAGOS.
The Commandant, Nigeria Security and Civil Defence Corps, Lago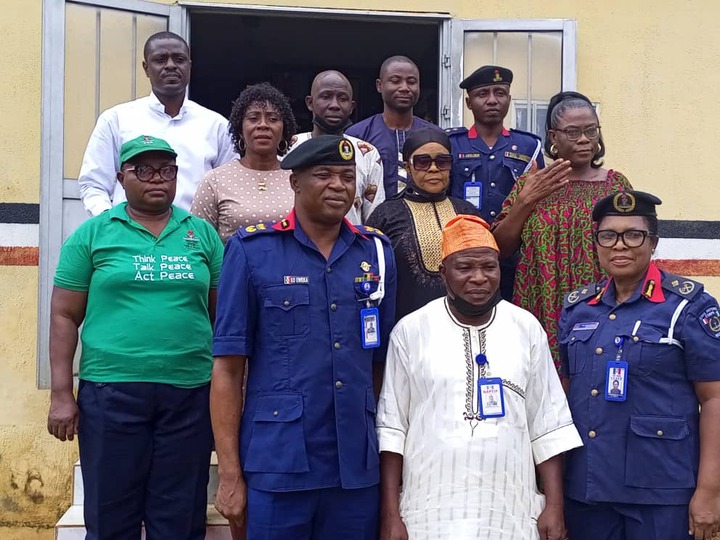 s State Command, Commandant Eweka Douglas Okoro received the Commander, National Agency for the Prohibition Trafficking In Persons(NAPTIP) LAGOS, Mr Aganran Ganiu Alao, in his office, earlier today at Alausa, Ikeja, a suburb of Lagos State Southwest Nigeria
By Dedeigbo Ayodeji
The Commander NAPTIP Lagos, sought to partner and solidify the relationship, between the Nigeria Security and Civil Defence Corps, Lagos State Command, as a reputable law enforcement agency, in order to fulfill their statutory mandates and functions in the state.
Further more, Commandant Eweka stated that the relationship between the two organizations was can be said to be historical and remarkable. He as well seized the opportunity to present a score card of the Anti-Human and Irregular Migration Unit of the Command, which was created to help arrest and handover offenders, such as human traffickers irregular migrants and gender based offenders to NAPTIP. He said the Anti-human trafficking and irregular migration unit of the Command has been doing well in the area of arrest of offenders, which they had always handed over to NAPTIP and he promised to continue to do so and support the unit to do better than their current record of excellence, in the Command.
Commandant Eweka and the Commander of NAPTIP LAGOS agreed to work and partner together, in order to avert and eradicate human trafficking and irregular migration and many other offences of such in the state.
The Commandant, Lagos State Command, Commandant Eweka promised to support NAPTIP Lagos, in several areas, which include but not limited, to operations and arrest of offenders, in relations with such offences and violations against persons, as stipulated by the NAPTIP Act.
Finally, Commandant Eweka and other senior officers of the command, present during the visit and the team of of NAPTIP in Lagos led, by their Commander agreed to stop the menace of rape, irregular migration, gender violence, human trafficking and other related offences in the state. Commandant Eweka opined that the strategic and proactive moves agreed upon during the visit will aid to eradicate criminal elements and offenders, help to protect lives and property and largely save victims of such offences that were mentioned above.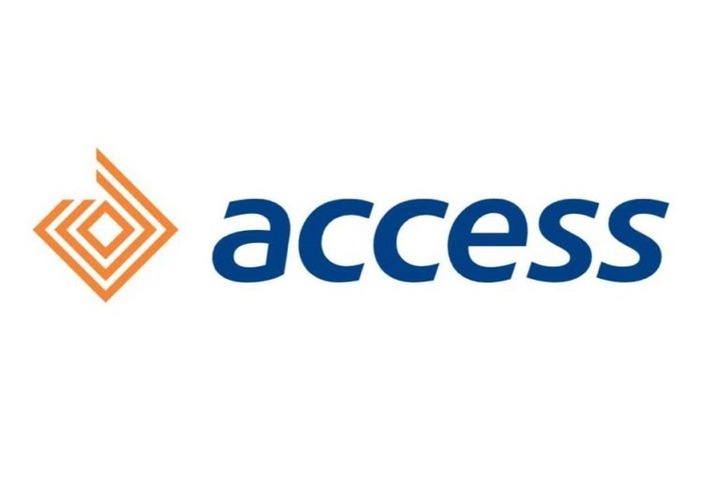 ---