Posted by Town Crier News Nigeria No 1 News Portal May 9,2021 12AM
By Dedeigbo Ayodeji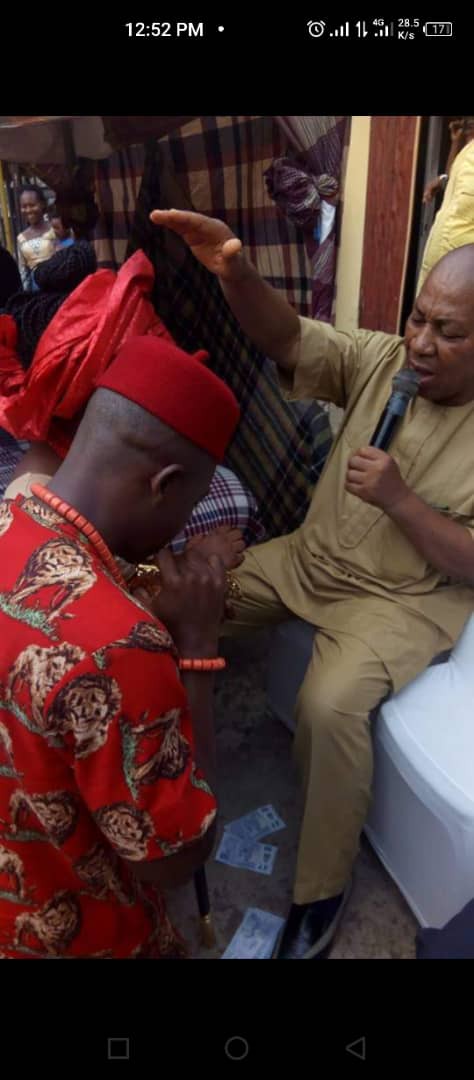 " False alarm debunked: husband says, I love,care and cater for my family. I can't put them on house arrest "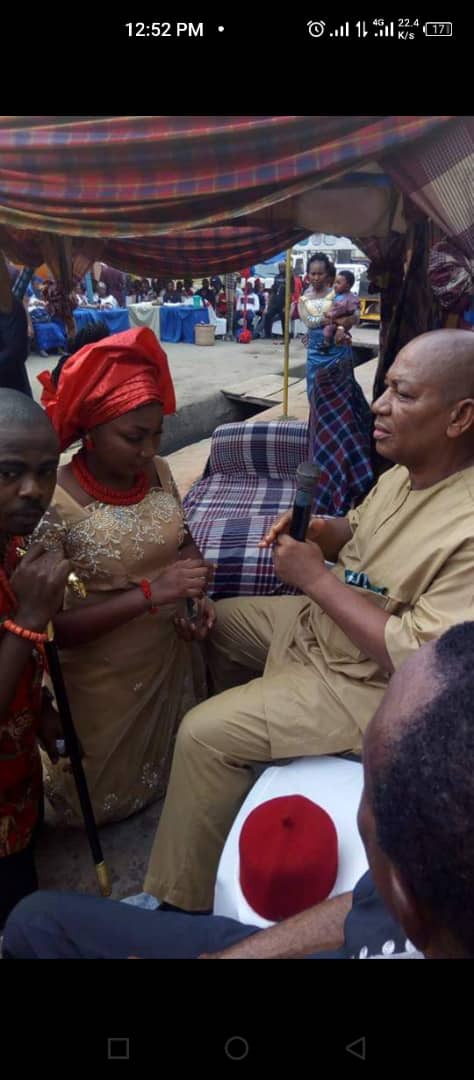 Dedeigbo Ayodeji
Engineer Napoleon Okeahialam Onyebilama says the recent publications by some online media platforms that his wife, Mrs Onyiyechi Akujobi Okeahialam and kids were under house arrest was wrong information and false alarm.
Napoleon who hails from Isiala Ngwa North LGA of Abia state has come out to debunk the story and there after gave a version of his side of the story.
He said,"I am an Igbo man who value our culture,I had my traditional marriage with all the necessary things listed out by the family ,I am not owning any bride price ,my father in-law with his kindred blessed the marriage and handed over his daughter to me.
" I am not joining issues with those bloggers who have already achieved their nefarious aim of bringing my name to disrepute, however, I have to put the records right.
"I want to say categorically that these rumours are false, unfounded and malicious as this is clearly the hand work of my wife and her Lawyer, who would stop at nothing to tarnish my image''.
According to him, the process of dissolution of their marriage is currently on at the Customary Court in Abia State over irreconcilable differences.
He further narrated, "about two weeks ago my wife called to inform me that my second child was hospitalized and that she needed money which I transferred to her but decided to travel down to Imo state where they were staying because I returned her back to her family since last year.
"When I got to Imo state to check on my children they were looking unkempt and the medical result shows that the sick child was suffering from malnutrition, I was surprised because I usually send money for the children allowance and up keep.
"Immediately, I decided to bring them back to Lagos to enable me give them proper treatment and monitor the situation.
According to him, "my wife does not take care of the children which is part of the issues we had in the past.
"Within eight months the same case of malnutrition was reported again whenever they fell ill, I needed the children around me for now and that was what I did.
" I never restricted her from going out but not with the children who were under medication,'' he added.
Narrating her side of the story, Mrs Onyiyechi admitted that she informed her lawyer after her husband brought her and the children back to Lagos thinking that her coming back with her husband will create an avenue for reconciliation.
"Eventually,on Wednesday 5th of May, as we were discussing he told me that the children will start school the following Monday.
"When I asked him if he has gotten another accommodation for us, he said that he will like the children to stay in his sister's house but I refused and told him that will not be possible for me and the children to put up at his sister's house.
" Surprisingly, everything went soar which includes my movement so I have to inform my lawyer who invited the press,'' she said.
Reacting to the incident, Mr Ebenezer Omejalile, the Cordinator, its Advocates For Children and Vulnerable Persons Network (ACVPN), a Non-Governmental Organisation said there is no truth in what the woman claimed.
Omejalile noted that the matter was reported at the Social Welfare Oshodi/Isolo Local Government Area for intervention, the unit which handles such cases invited the woman but the woman did not honour the invitation rather she and her lawyer went to the press.
"The Office of Public Defender violated the principle of natural justice by jumping into conclusion based on the petition from the wife of Engr. Napoleon Onyebilama without inviting and hearing from the husband.
"The wife now exploited that loophole and gave the untrue story just to attract public sympathy.
Mr Ebenezer also said, the OPD tried to use the police wrongly, the Dpo Akinpelu Police Station who took over the case, handed it over to the Division Intelligence Unit , what business does child protection cases, custody issues, marriage dissolution concern this unit?
After all there's an active JWC/Gender unit Inside Akinpelu Police Station.
The petition sent to Akinpelu Station by OPD amount to using the police to Perpetrate injustice which would now turned and tarnish the police image because the man was never invited by OPD to hear his own side of the story.
The motive behind such letter had already criminalized Engineer Before everyone, this we say it's unacceptable in all ramifications
---