Ui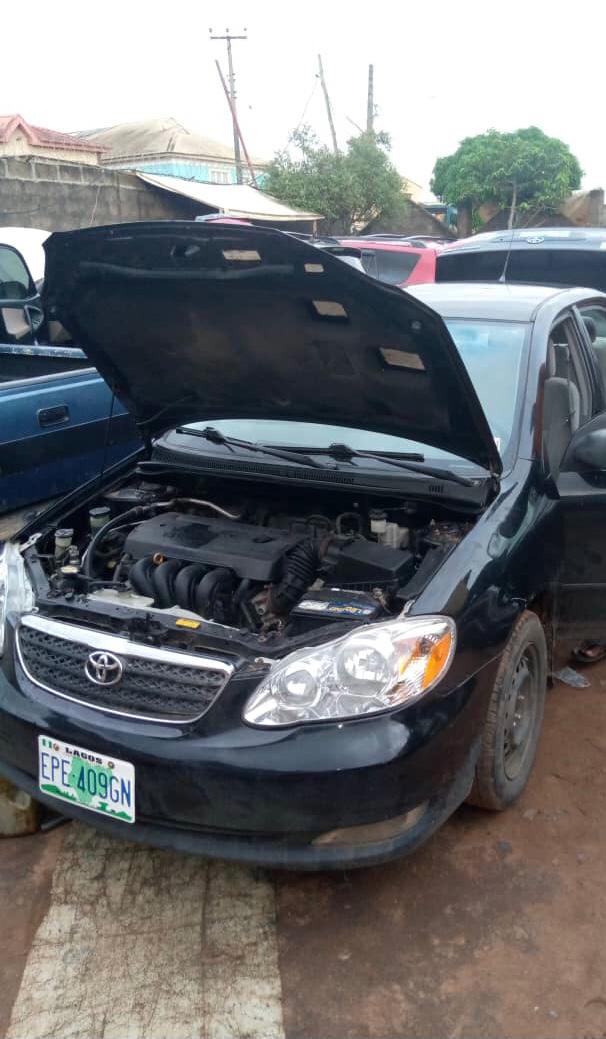 Dedeigbo Ayodeji
A Uber driver narrated his ordeal on how he was harassed by some policemen suspected to be attached to Lagos State Task Force, Oshodi, Lagos State, Southwest Nigeria.
The Uber driver, who identified himself as Bimbo Gbenebitse said, "It was a bad day for me on January 21, 2021 when I picked up a woman with her
daughter returning to school from Okofili, LASU-Igando Road area of Alimosho LG."
"As I embarked on the journey, the daughter announced seeing her course-mate and asked me to stop and pick her. I obliged. She added that I should turn but I declined. We were still deliberating where I had stopped along Ojota road when some policemen showed up and crossed me in a T-4 commercial bus," he added.
Continuing, he said, "They claimed that where I parked is an Obstruction, and that I had obstructed traffic.
They then ordered me to come down. I alighted from the car, and started to beg them .
The passengers also begged for my car to be released to me, but they refused
"The officers in Mobile Police uniform and jackets inscribed 'LASG TASK FORCE' were five with one other in mufti."
Gbenebitse narrated that one of the policemen jumped into his car and made to drive off, which made him scream to be allowed to retrieve his phone. "
He stopped and after picking my phone, l started to plead for my car to be released to me. But again they declined, insisting that I should meet them at Oshodi to collect the Car. They demanded that I bring N30,000 along when coming
He added that he tried to join the police in their bus but that they allowed him neither into the T-4, nor his own car.
Instead the officer now driving his car zoomed off, and the T-4 followed. He tried to run after them, but could not catchup.
"I proceeded on my own to Oshodi Task Force office. The officer I met at the entrance demanded and collected N500 from before allowing me in to check on my Car.
The funniest thing is that it was not the first time he had demanded money from me.
Nevertheless, I sdid not see my car upon checking", he lamented.
He continued, "I went back on January 23, 2021 where I met the Public Relations Officer of
Task Force, Taofeek Adebayode, who made some calls after hearing me out. He informed me that my car was not registered there. He also said that their men don't operate in T-4s and that he doesn't think their men would be involved in such act."
The greatly distressed Bimbo Gbenebitse added that he also went to the Oshodi LASTMA Office, where he combed the the two sides of the Car Park for his vehicle without luck.
"The Civil Defense Corp Officers on guard checked their register, but no car matching my registration number was found", he said.
He related that on proceeding to PWD Zebra Zone 10 and 20, he met with Mr. Daboh, who assisted him in making several calls to some of his colleagues to find where the Car could be have been hidden. All calls and checks returned the same finding – his car is not in their register.
"I don't mind what it will cost me. All I want is to see my Car. Or should packing at obstruction make my car disappear forever?", the distraught Uber driver pleaded.
The Vehicle Particulars are as follows:
Brand: Toyota
Model: Corolla
Color: Black
Type: Saloon
Registration Number EPE 409 GN
Chasis Number: 2T1BR32E07C728586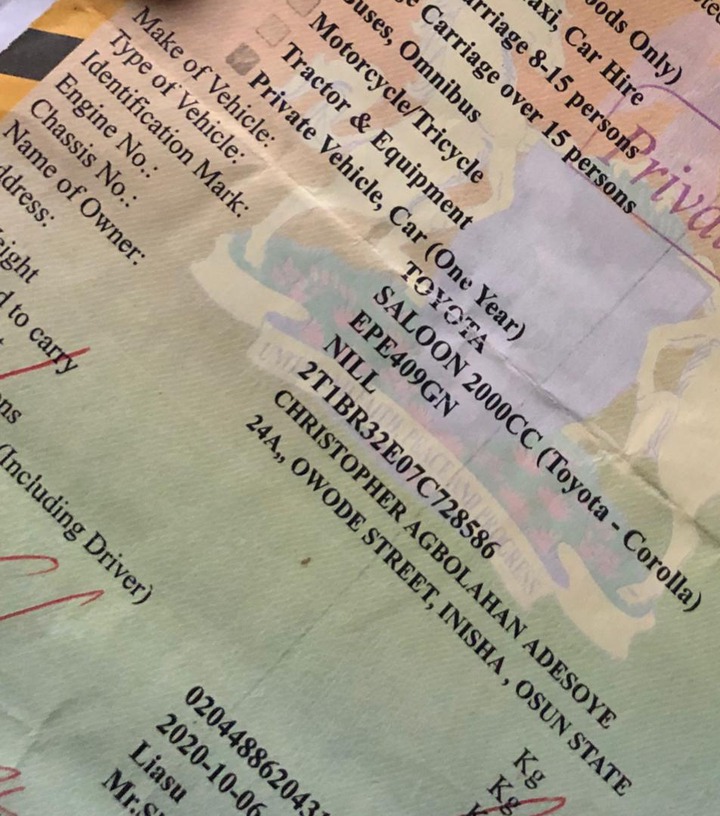 ---