Towncriernewsnigeria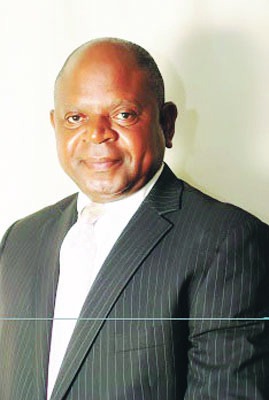 Dedeigbo Ayodeji
Hon. Demola Doherty is a chieftain of the All Progressives Congress (APC) and a House of Representatives aspirant in Ifako/Ijaiye Constituency, Lagos State. Addressing newsmen recently, Doherty highlighted his achievements as an Executive Chairman of Ifako Ijaiye Local Government and his desire for a second term.
"The administration in which I was the Executive Chairman remains a reference and legacy administration in Ifako-Ijaiye till date, the more reason the people yearn for my return as Chairman for 2nd term in office.
"The template for the infrastructural developments witnessed during our first term is still with us upon which successive governments have built their projects but we still have a lot to do to remove Ifako-Ijaiye from the sub-urban status.
"Classical examples of infrastructures visible on ground are drainages & road construction viz: Mojisola Str, Adekoya Str, Gospel Crusader, Abu Alfred, Aina Ajobo, Bola Ahmed Tinubu Rd. (Old Akute Road) et al.
"The health of the people was of utmost importance to us hence the concept of Ashabi Taiwo Maternity.
"My next term plan is to address strategic roads yet to be done, such as Oshola Str., Powerline, Ibari Str. and link Ogundimu to Olowo surbub. I also intend to team up with our Assembly member to accelerate construction of Abiola Onijemo bridge.
Health:
The health of the people was paramount to our being in govt hence the concept of New Ashabi Taiwo Maternity, upgrade of Ajilete PHC for 24hrs service.
Construction of New Ogundimu PHC; donation of 30 KVA Diesel Generator; Out Patient benches for Ifako-Ijaiye General Hospital and financial support.
Education:
Three new buildings, consisting 36 classrooms were constructed in Ajuwon (Ward F), Ogundimu (Ward F) Fagba (Ward D) and Rmrehabilitation of Bishop Oluwole Primary School (Ward C1).
Desks, chairs & tables were provided for pupils and teachers, respectively.
Yearly bursary to tertiary institutions students were increased by 50% and paid regularly. Indigent students were annually assisted with free WAEC/GCE forms and extra-mural classes.
Bags, English Language workbooks, exercise books and writing materials were provided free to 8000 pupils & students of Ifako-Ijaiye as dividend of democracy.
My next term plan is to wholly support Hon. Tope Adewale our Assembly member, to increase the number of free JAMB forms beneficiaries to 100% and to provide additional support to tertiary students in our local govt area.
Market:
Ishaga market was expanded and rebuilt to accommodate more market women and men. My next term plan is to rebuild NRC Area Office as well as Obawole/Ndike/Powerline Market.
Political Class:
The political class witnessed remarkable cohesion with local govt support during our last outing but there is a great deal of room for improvement.
My next term plan is to restructure wealth creation and poverty alleviation in a way that items relevant to the specific needs of the people shall be given out to reduce poverty in the land and make them self-sustainable.
---