Posted by Towncriernewsnigeria
Dedeigbo Ayodeji
The President of Ohaneze Ndigbo in Lagos Chief Solomon Ogbonna Aguene has tasked government at all all levels on the to provide skills acquisition opportunities for the nation's teeming youthful population.
Solomon Ogbonna Aguene ,told our Correspondent ,that ,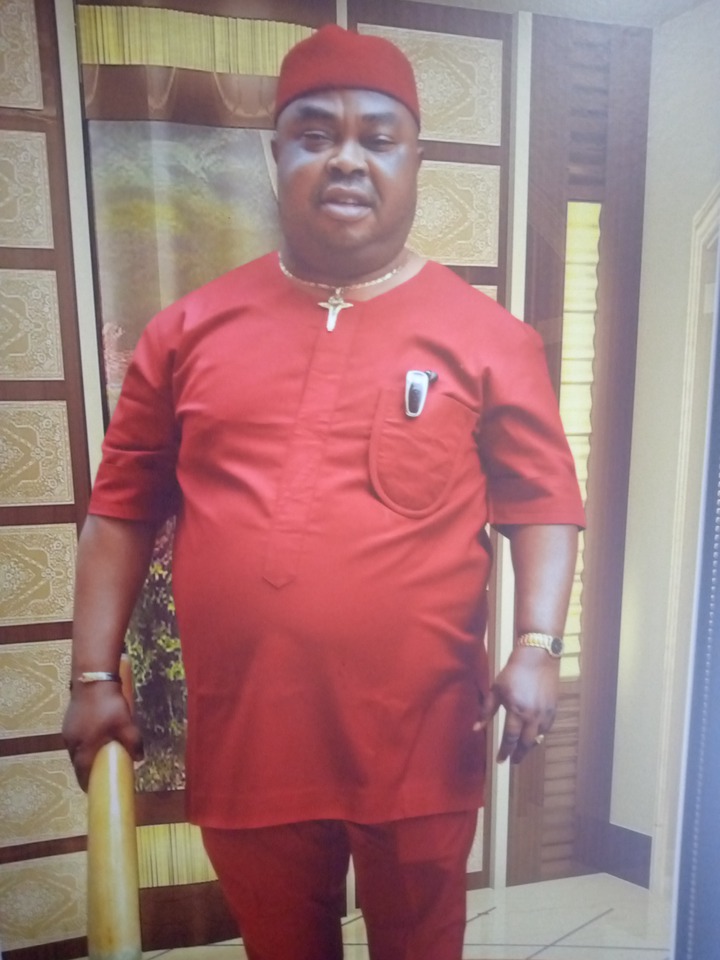 High Chief Solomon Aguene ,President of Ohanaeze Lagos State Council
" There's one saying in Igbo that when it happens to the head, it will affect the leg so the situation of Nigeria is something that I believe that it's only the Almighty God that will solve it, the economic of the country is nothing to write about.
" The youths as well have been agitating for their rightful position in Nigeria and nobody is doing the right thing. Someone like the governor of Lagos state, Babajide Sanwo-olu who is making every effort to make sure her their rightful position in this country, it was not easy so we need more hands, we need government to look at the..call of this great governor and also the youths of the country, they should do something urgently about the youths. Millions of people are jobless, millions of people are graduates, they are not even having a day experience of job in their professional area that have been studied and come out with good result in different universities in Nigeria here and abroad so that's the only way we can boost the economy by employing graduates, those intellects who can turn t hi Inga around in the country so with that, we can move to the next stage and begin to talk about the promise land.
" Well, for me, anything of interest of Ndigbo bothers me, I am not neither here nor there, either as Biafra or Nigerian, all know is that at the moment we are one Nigeria, if it's what will give us peace as brothers I am not the right person to say it, we have a National leader, Professor George Obiozorwho is the president general of Ohaneze Ndigbo but my own input as someone that have been clamoring for unity of this country, anywhere you want to go about having the interest Ndigbo, no matter how the short cut is, if this was move as far as its for the interest of Ndigbo, I am part of it.
" Well, the problem we have in this country is politicians, it's not our age group neither our class mates, they know how to go about what they have started by themselves.
" As a sociocultural leader, we have to go close to the government which they are politicians because … doing so, you will be completely thrown over board, nobody will.. you that's why they pull people from their palaces, different institutions that doesn't require this because of the position you're asking but here we are, it's the government, the politicians should know what to do about it.
" I think I said it time and time that we need more indigenous security because it's difficult for someone who comes from Kano to go and… my state, Ebonyi state talk less of some rural areas so we need more of indigenous security than the government security.
" It's the indigenous people around that area can know the people they loose in a year or they know a lot of bandits that destroy or distract the lives of people so we need more indigenous security than government security today if we actually want to tell ourselves the truth because it is you that live in the area and burn in the area, it is you that know your peer groups, it is you who know your contemporary because the other men go to…
" It is… of the kind, robbery, raping and all that, for me I believe the government has not gotten it right, they are in the position to tell you…
" We have to give ourselves time, we give ourselves 20 years ahead and it will be compulsory that everyone that wants to contest from councillor, any political post from councillor to presidency must study the three languages called Wazobia, Igbo, Hausa, Yoruba, without us hearing ourselves together, speaking the same language, we cannot sleep with the sane style and wake up with the same dream, we must go to that level and that's what western world do, they give themselves time.
" Noting good that comes automatic, so we say from tomorrow till the next let's say 4041 that every person that wants to contest any electoral post from Councillor to presidency must speak these three languages called Wazobia when we get it clear, we will know that this is finished but if we want to make Nigeria to be united, tomorrow, who are we uniting, we cannot even unite common party men like PDP or APC so to unite NIgeria should be above to the…
[
---