—– As residents petition AIG over attacks.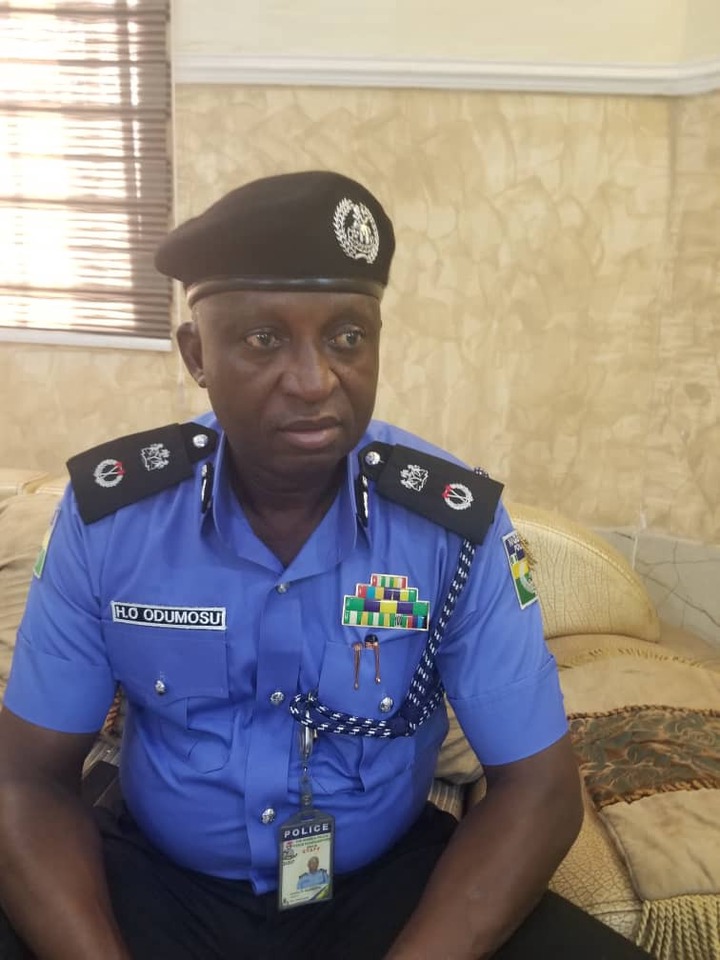 Dedeigbo Ayodeji
A community ground along Oba Disu Faronbi street Shasha area in Lagos has become a den of criminals.
The ground whose owner, community members said they do not know, is of grave concern as suspected robbers, cultists and other criminal elements have turned the ground to their abode and unleash terror on motorists, traders and passersby.
One of their victims Mr. Tokunbo Coker a health insurance agent narrated how he was attacked by the robbers in the area .
He stated that God saved him from the robbers' claws.
Narrating his experience, he said 'It was few minutes to 9pm.
I was driving my friend's car but the car had a fault. I saw a group of boys between the age of 23 and 25 years old.
They approached me and helped me to push the car to the side of the road along Orisumbare.One of them pretended to be willing to assist me get a mechanic.
I was waiting for my friend who owns the car to come meet me.The boy said I should give him my phone so he can call the mechanic.
I gave him but collected it back to receive a call. He collected it back and started walking away very fast.
I called out to him but he kept moving until he got to block industry. I followed him there but to my shock, I met more than twenty young boys there and they descended on me with bottles, blows and stick.
I fell down and gave one of them a blow to escape. I ran away but they have stolen my iphone 6 , my Techno phone and my N20,0000. I reported to the police at Afonja police station and together with my friends, we found out that the boy's name is Ezekiel. We trailed him to his house and got him arrested. He had flashed my phone and dismantled the casing".
Mr. Coker added that the police had to take the necessary steps to raid the community ground of armed robbers.
" These boys are always there in the field smoking hemps, waylaying passersby and selling hard drugs.
The Baale of the community palace is close to the place and report says anytime they are arrested, he goes to bail them. Women cannot walk freely so the police need to continue to raid them".
Further investigation shows that a day after the attack on Mr Coker, residents said an unidentified man was killed in broad daylight in the area prompting the traders to scamper to safety as they locked their shops.
Following the increasing security threat, this Correspondent visited the community ground and saw young boys all wearing black T shirt on jeans loitering on the ground in suspicious manner.
A trader in the area who simply identified himself as Dupe said " These boys are always on the ground. Day and night , they are there selling hard drugs and looking for easy targets to dislodge and steal from. Lagos state government should take over the land or get the owner to build on it as the threat from that ground is of great concern to us "
Following the security threat , the community wrote a petition to the Assistant Inspector General of Police in Charge of Zone 2 Onikan AIG Ahmed Illiyasu. The Save Our Soul SOS petition which was copied to the Lagos State Commissioner of Police CP Hakeem Odumosu is calling on the police authority to see to the safety of lives and property in the community. The petition signed by Alhaji Adeshola Adetola of Orisunbare estate,
Shasha Lagos titled
S.O.S: CULTISTS, RITUALISTS, RAPISTS, KIDNAPPER'S, ROBBERS TAKE OVER SHASHA AND ENVIRONS OF ALIMOSHO LOCAL GOVT AREA read
On behalf of the residents, inhabitants and concerned citizens of Shasha and environs in Alimosho council area of Lagos State, I write sadly to call your attention and very urgent response to the increasing rate of all imaginable violent crimes in Shasha and environs.
Economic, social and other activities has grounded due to the rising crime rate involving youths who are mostly cultists, ritualists, rapists and robbers..
Cult clashes are frequent, along with wanton destruction of property, looting and maiming are daily activities of these hoodlums, miscreants, robbers and vicious killers.The local Chief, Baale of Orisunbare may have been compromised as several reports on the illegal and criminal activities of these misfits has not been addressed by him, hence this S.O.S to you. Grateful sir, grant this petition the required urgency, as the community is overwhelmed by the illegal activities of these criminals.
---