Posted by Admin May 23,2021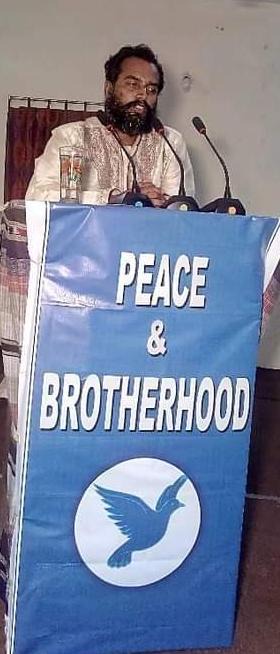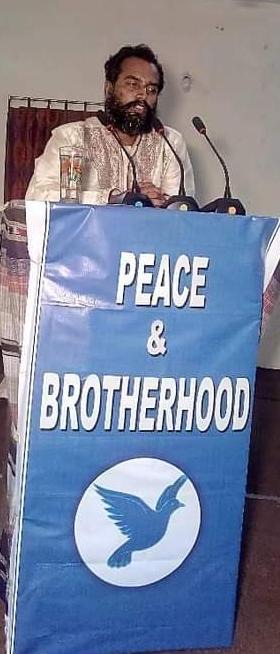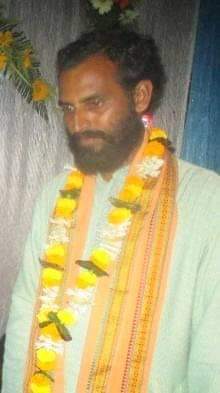 By Dedeigbo Ayodeji
International Organizer Chinmaya Dash has restored hope to people who are less privilege in India .
Town Crier News Nigeria gathered that Chinmaya Dash is a man of extra ordinary personality, neither dressed in rich clothes nor showy nature.
He is a man of like us a real human being .
With a heart of common compassion kindness fellow feeling . Smiling face always cheerful.
You can never guess the depth of his quality.
He is one and only a unique feature .His life is full of story .
He forwent several government jobs for the service of mankind.
His strange attire shows that he is nothing but a mad man an abnormal personality.
Simple clothing, bea

red face and overall his best friend is his hanging bag & an old bicycle which he carries from his college life.
These are all his wealth.
When he has all these two things he sees the fourteen world.
He excels in many Post Graduate Degrees in various subjects & keeps to achieve to more degrees in more subjects.
His thirst does not quinch for knowledge ,and wisdom.
He has specialized in Veda,Vedanta, Karmakanda and other Hindu religious activities.
By his confidence ,hard working he has qualified in Master Degree in various subjects like Journalism & Mass Communication,Oriya Language, History, Sociology,Rural Development,Human Rights & Duties of Education, Political Science etc.
And Diploma in Urdu Language along with Bachelor Degree in Legal Law.
He believe that -"The soul a body can developed through social development".So he refuses various Central & State government jobs & own hanging bag for the wellbeing of the mankind.
Self reliance, positive thoughts can achieve success is his view.
He is not a man of words but a man of fact.
In order to establish international thoughts view & culture he has established some International Organization.
He is well known as a international organizer.
He is popularly known as Chinmaya Sir or beared father or beared saint.
By this he gets a lot of inspiration & joy.
In the past he was known as a Baidunguria Dash in the society of Mock poem world.
He pointed out the fault & defect of the society through his mock poems.
He was born & brought up in a common ordinary rural area in the village of BabalPur under the district of JajPur in the state of Odisha, India.
His father Pdt. Gunanidhi Dash is an educationalist & mother late Ramasundari Dash,a house wife .
He has succeed in performing 350 above road side play & many cultural programs ,for the awareness of Corona for nonstop continues 425 day & now it also the last devastating flood in Orissa state he walked from village to village during the all dangerous situation to distribute food,stuffs,relief materials and shared their sorrows which can not be ignored.
His awareness & relief distribution program has been published in various newspapers broad casted in different news channel of the world like Africa,Nigeria, Timber Lest , Ukraine,Nepal,Tanzania ,Bhopal, Grenada, Guyana,Pakistan,Gambia etc. Now he is a Bachelor.
He is an expert international organizer , successful writer, Journalist,Vedic cultural activist,Orator actor, reviewer & successful researcher.
He has established the Chinmaya Foundation,RDMS of Art & Culture,NEDRET Foundation,SBM Trust,BVBF & he is the Chairperson of all these above organizations.
The world star international news projected by the Chinmaya Foundation has connected the whole world.
There are several own projects are managed by this foundation such as -National Children's Organization AshaAkash Club, National Eco-Organization Bananee, National Youth Forum,National Talent Search Mission,Our Senior Citizens Programme, National Women's Empowerment Mission, National T.G Protection Mission, International Theosophical Mission, Linguistic Development Mission etc.
All these 20 self implement projects of Chinmaya Foundation are still active ,continuing & serving the society & down trodden of the rural people.
He is the counselor of Odisha State Open University,Sambal pur.
He said education east & west is founded in India in Vedic culture,as well as the Vedic Karmakanda come the lack of research in the main barrier to reach near the common people. He has been awarded , re-awarded ,and respected for his success.
He say all the credited goes to the God,for his blessing & his relatives,friends ,guides & fellow people he has.
Service to mankind is service to God is his basic principle of life.
Man may come & man may go from this world but he lives in his deeds.
---