Posted by Admin
By Dedeigbo Ayodeji
Abimbola Oshikoya the returning officer at the just conducted APC Primaries elections in Amuwo Odofin Local Government is the cousin to Gbenga Abiola the convener of Obasa Youth Alliance and the seating SLG of Agege Local Government who was appointed by his principal (The speaker LSHA).
The bias returning officer Abimbola Oshikoya is the owner of a joint at 451 Oluwadamilola Fashade street, Omole Estate Phase 2 Ojodu LCDA, where Obasa Youth Alliance holds there meetings regularly.
Convener Obasa Youth Alliance Cousin Attempts To Upturn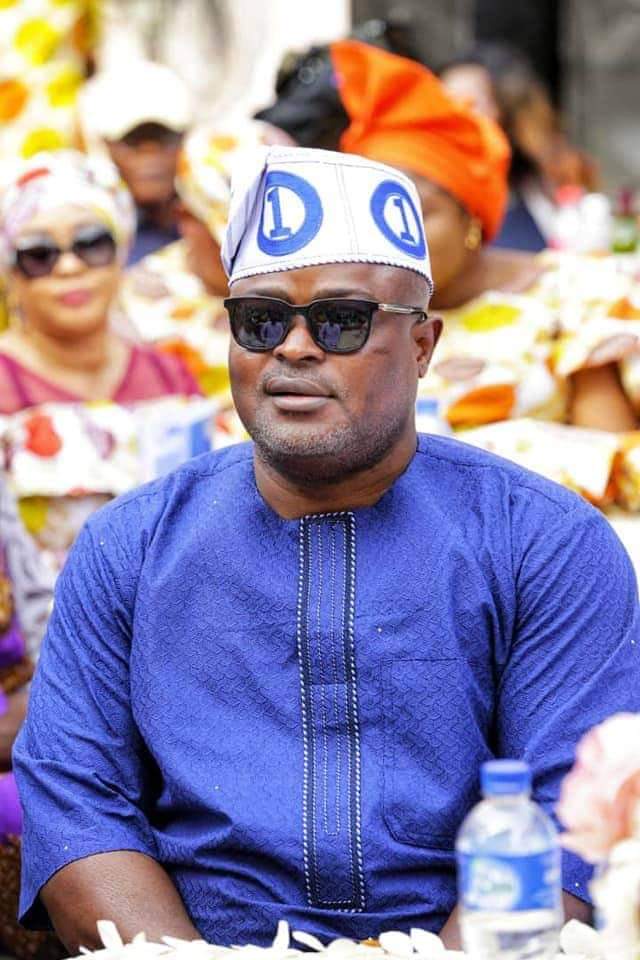 APC Primaries In Amuwo-Odofin
Gbenga Abiola the convener of Obasa Youth Alliance used his cousin (the returning officer) Abimbola Oshikoya through his principal (The speaker LSHA) to scuttled the process of the said primaries in Amuwo Odofin Local Government and carry out the speaker's agenda in preparation to his envisage defection from the APC to PDP if he is not given the Lagos west senatorial district ticket in 2023.
Dipo Olorunrinu the Obasa stooge who recently cross carpeted from the PDP was wroundly defeated by the APC candidate in 2019 state assembly election where Dipo Olorunrinu was the candidate of PDP. His defeat was supercised and funded by the executive chairman Engr. Valentine Oluwaseyi Buriamoh who Obasa is manipulating to be ousted to pave way for his planned PDP defection.
Those who have occupied the senatorial position of Lagos west senatorial district since 1999 like senator Tokunbo Afikuyomi, Ganiu Solomon and Olamilekan Adeola never sought to install the chief executives of the local government of the senatorial district but relied on the judgment of the leaderships who understand their political terrain better.
This is why Asiwaju Bola Ahmed Tinubu should be careful of Obasa's over bearing overshoes at installing each and every chairman of the district, it is an irony that Dipo Olorunrinu who bluntly refuse entitires to bring him to APC while in the Lagos state house of assembly for four years hurriedly decamped to APC shortly before the commencement of activities leading to local government elections on the instruction of Obasa. To think that this same individual would be manipulated by Obasa to clinch the APC ticket of a main local government in Lagos State is an aberration. It also smacks of the fact that there is a clandestine move by a click in the state assembly to oust and alter the leadership of Asiwaju Bola Ahmed Tinubu using the state assembly resources.
Asiwaju Bola Ahmed Tinubu should be watchful a word is a enough for the wise.
---