Posted by Towncriernewsnigeria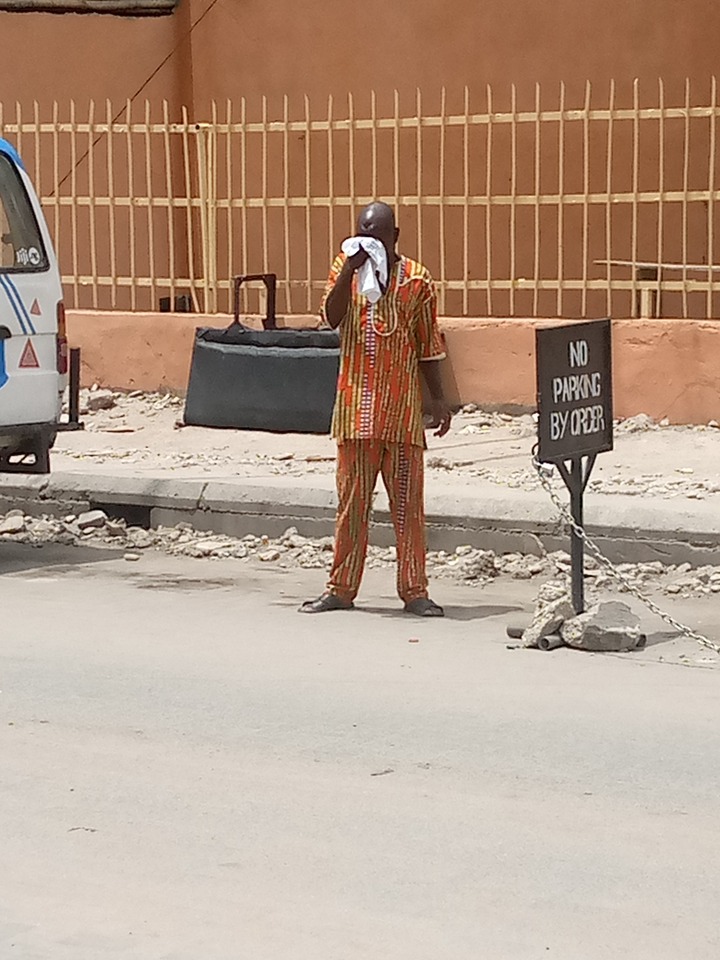 Dedeigbo Ayodeji
A Deranged Man who has standing in front of Flaming Sword Ministries AKA Divine Over takers ,Lewis street , Lagos State Southwest Nigeria cleaning his eyes for over twelve hours.. has generated a lot of controversy.
Town Crier News Nigeria report that this man usually come out every morning standing in front of a Church cleaning his eyes.
When our correspondent approached him to ask,why he usually stands on the road cleaning his eyes,he said," I have been on the street for the past six months .
" I don't have a name ,I came here to wait for somebody.
" This eyes have been disturbing me for the past a year .
" I prefer cleaning ,and I can't use anyhow drugs ,because I don't want to go blind .
" The person that was suffering the same problem ,like I do went blind after applying eyes drop into the eyes so I have my reason.
" I must tell you IP till today this person have not regain back his sight,he has got blind completely.
According to an eye witness who spoke of the account of anonymity said that ,"Only God knows what this man usually come here to do.
" That is how he will stand from morning till night cleaning his eyes with white Face Towel .
" This Man usually resumes on the same spot 8am everyday and depart between 5 to 6pm in the evening .
" In fact only God knows what he usually come to do here.
" To me I believe the man must have been coursed from beyond or maybe he must have engaged in money rituals,because this is not ordinary.
" The man could also be a Kidnapper,trying to survey.
" I think the man has a mission,and whatever the mission he has will not be accomplished,at least if he is not a madman ,he must be a kidnapper, because for one to stand on the street cleaning his eyes from 8am to 6pm everyday what is he cleaning.
"The guy must have been pretending to be mad.
"It is only God that saved him, some mob must have lynched him, because his mission here I don't know.
"We have them around surveying environment most especially whenever they want to carryout their evil plan
"This is the right time for the Lagosians to wake up from their slumber, because people hardly sleeps with their two eyes closed.
They should wake up to do night watch.
"Let's take for example unlike this person now if we did not study him to know what he does, or to know exactly what his mission is, people will think is just an ordinary person.
---