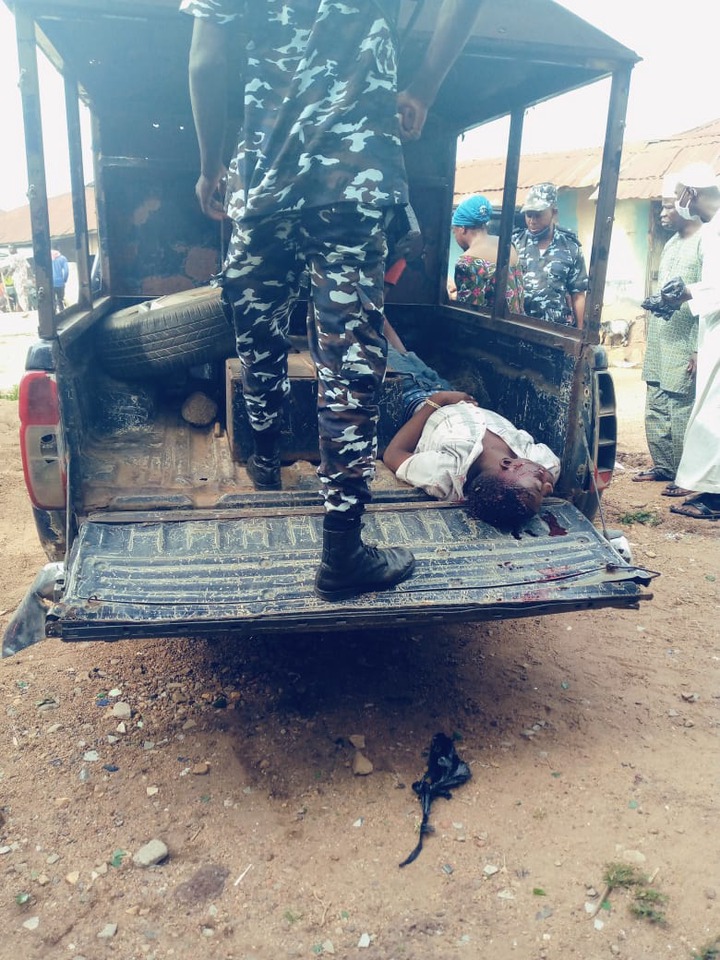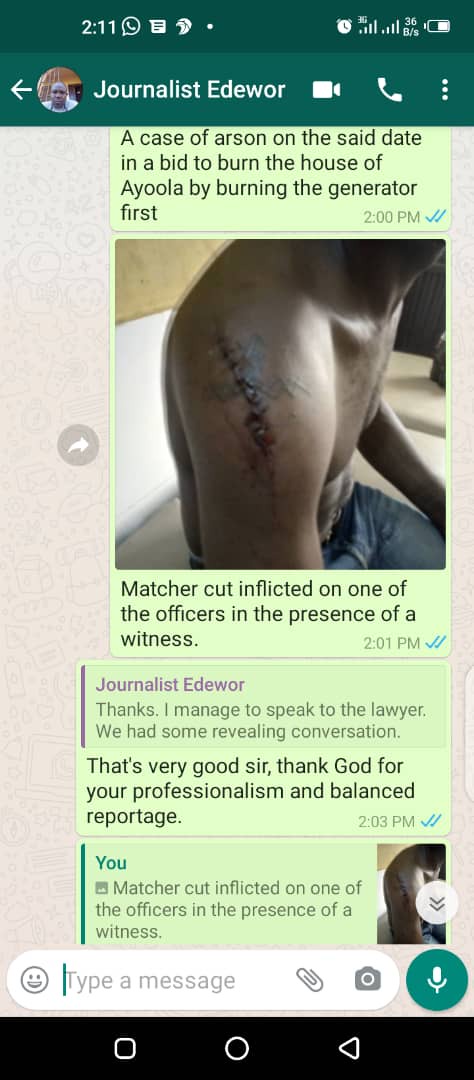 Butchered Police Officer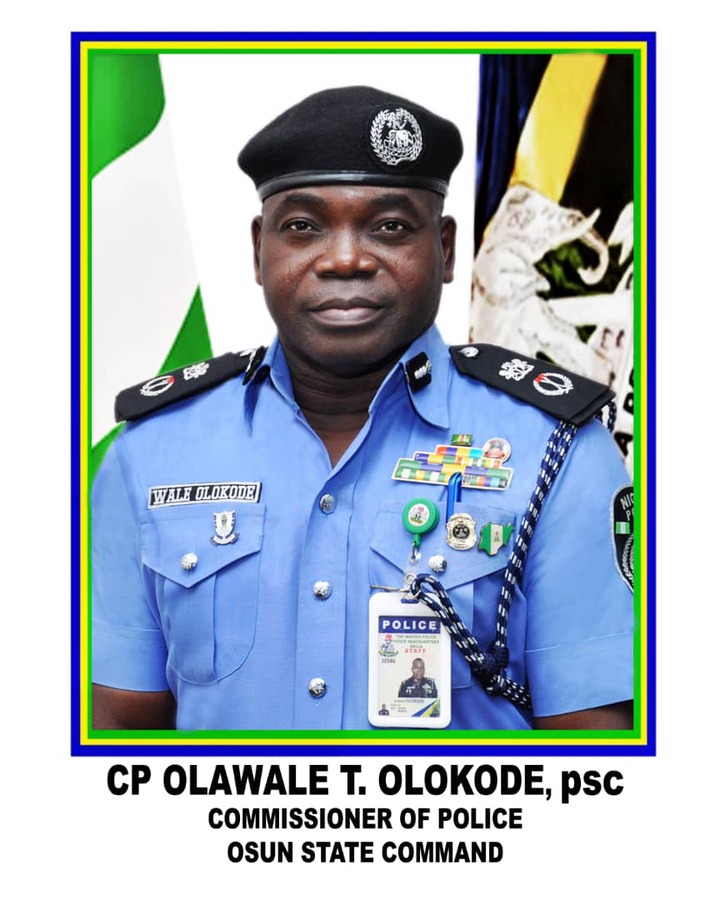 Dedeigbo Ayodeji,and Judith Onwuemene
people had been reportedly killed on march ,28 2021 at about 8.30am One Muslimat Akinwale of No 25 Arikalamu ,area of Oshogbo came to the Police Station and reported that on the said day at about 7.30am she received an information by unidentified person that her husband one Akinwale Rotimi ,35 years old was shot by unidentified person from behind.
Victim was rushed to LAUTECH Teaching Hospital for treatment where he was later confirmed dead.
Effort is on going to unravel the Culprits . while a Policeman ,man was Butchered in Aye Village Ejigbo as he dressed to go and resumed his duty
In the Cult War,Aromole Street,Ita- Olokan Oshogbo Osun State early hour of today one person was earlier murdered ,and his lifeless body was taken by Osun State Police Command ,and other two were shot dead as at the time of reportage .
Town Crier News Nigeria gathered Sunday that no fewer than three people had lost their lives in the Community under similar circumstances since the beginning of this year.
The person that was earlier killed according to a source who pleaded anonymity ,a native of Aromole Street,Ita-Olokan ,Oshogbo in the Community.
The source said," He was shot at a closed range.
"The rivalry Cult group Eiye and Aiye came em mace ,and were shooting sporadically unchallenged in the area ,while residents flew the area for their lives.
" The situation had heightened tension in the area,as the Cult group had continued to harass each other at the popular area in Aromole Street ,Ita-Olokan Oshogbo.
The source said ,"as I'm speaking ,there is a tension at Aromole Street,Ita-Olokan ,Oshogbo ,and the disturbing thing is that these boys are destroying properties.
"They were also extorting money from people ,and those who refuse to give them will be gun down .
" The development as at present moment has forced many people to hurriedly vacate the area.
When Contacted the PPRO Osun State Police Command ,a Superintendent of Police ,SP Opalola Yemisi Olawoyin , while confirming the incidents, explained that it was rival Cult clashes that led to murder in two different area of Osogbo early hour of today March,28 2021. But the situation has been brought under control and relative peace have returned to the state capital" she said.
At about 10.30am one Nafisat Owonikoko of 33 Aromole street Ita- Olokan Oshogbo reported at Oja Oba Divisional headquarters that her 44 years old husband identified as Sogo Owonikoko ,Alias Marley who is suspected to be a Member of Eiye Cult Confraternity was said to have been shot dead in Obate , area of Oshogbo Osun State at about 10am same Date,same town by gang of rival Eiye Cult Confraternity scene visited corpse deposited at LAUTECH Morgue Oshogbo .
Meanwhile investigation is on going to identify ,arrest the perpetrators.
---