posted by Towncriernewsnigeria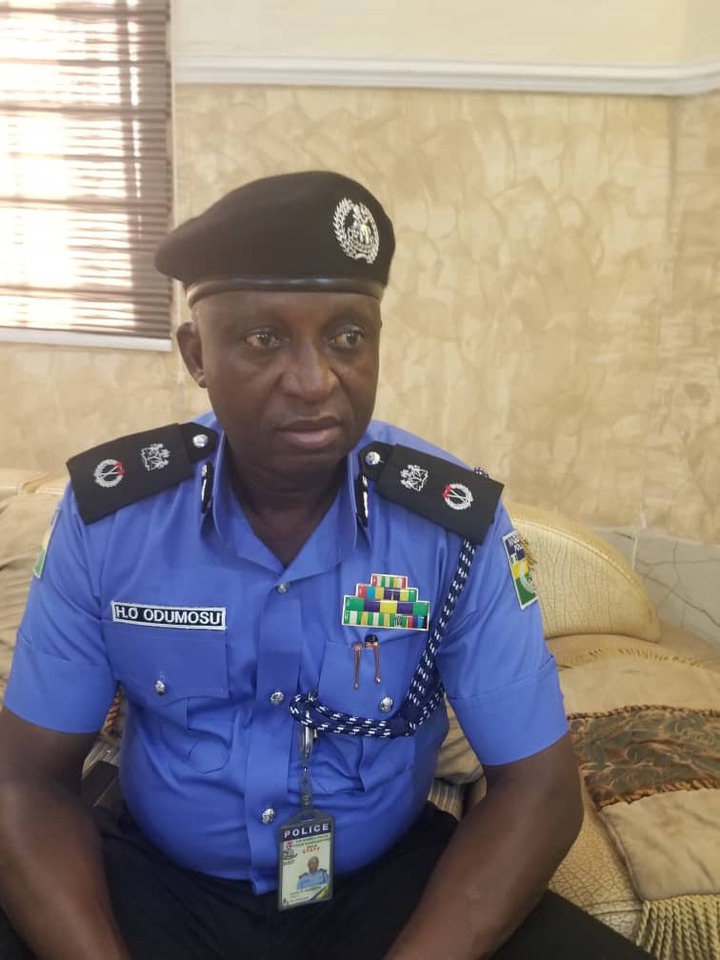 Dedeigbo Ayodeji
Lagos Ogba Community is a volatile area at the moment as a clash, which broke out between Pencinema Police Division ,Headquarters Agege, on Patrol under Area G Police Command and motorcycle riders identified to be mostly youths from the Northern part of the country, has claimed two lives injures three .
Town Crier News Nigeria reliably gathered that at about 6 pm in the evening as the said Okada rider Aboki with his family members trying to break their fast when the Officers stopped him ,at their park in Mokolu junction ,he told those Officers on patrol that he will not be able to stop .immediately they brought out their gun and fired them.
One died instantly while other two were rushed to an undisclosed hospital where they were receiving treatment.
Investigation revealed further that another one was shot dead in Ijaiye road in front of Tastes Fried Chicken Ogba .
thousands of residents, traders and hawkers in the area are, as at the time of filing this report, fleeing Ogba and environs for their lives as the conflict escalates.
This, further checks by Town Crier News Nigeria showed, is coming less than one week after a clash between the Okada riders and transport unionists led to the death of many and loss of property in Mile 2 Area of same Lagos.
"Ogba region of Lagos is currently a volatile zone due to clashes between Aboki Okada riders and police officers," an eye witness, who simply identified himself as Dipo said.
"The Okada riders, who are mostly northerners, are fighting the 'area G' cops after the latter shot one of them in an attempt to forcibly arrest him. The boy later died this morning, and the irate youths are now at the Area G to take their own pound of flesh. It is like a mini-war and everyone is scampering away from there to safe places. If you have anyone living or working in Ogba call him or her now to ascertain his or her safety," he told Town Crier News Nigeria
Also speaking one of the executive of Motorcycle Owners Association of Lagos State under The Umbrella of National Union of Road Transport Workers(NURTW) Lukman Bankole ,Treasurer said ,"yesterday we heard that Policemen from Pencinema Police patrol shot three Aboki's one died instantly while two others were rushed to an undisclosed hospital.
" I was surprised this morning when we saw those Aboki's with Placard protesting for their family who lost their lives.
"I and the Chairman of the Park have to call the executive from the state to calm the situation.
"On arrival of one of our executives from the state ,we were able to calm the situation .
"To my surprise this morning the Taxforce Officers have to drove down to Akeira where the Aboki's are residing to park all their bikes.
" This is very unfair .
"Suddenly this morning where I was standing here in Nikola Junction,in a Shop ,some Officers just enters inside the shop and walk everybody OK of the Shop that everybody should go home that there is no opening of Shops today .
"As I'm stepping out he was just hitting me till he gave me cut on my face.
" Despite the cut I didn't reply him.
" The situation is just becoming too unbearable for us here.
Whenever any Officer arrested any Okada you must be prepared to pay N10,000 before you can get your bike back
" They normally come anytime from 8pm
---