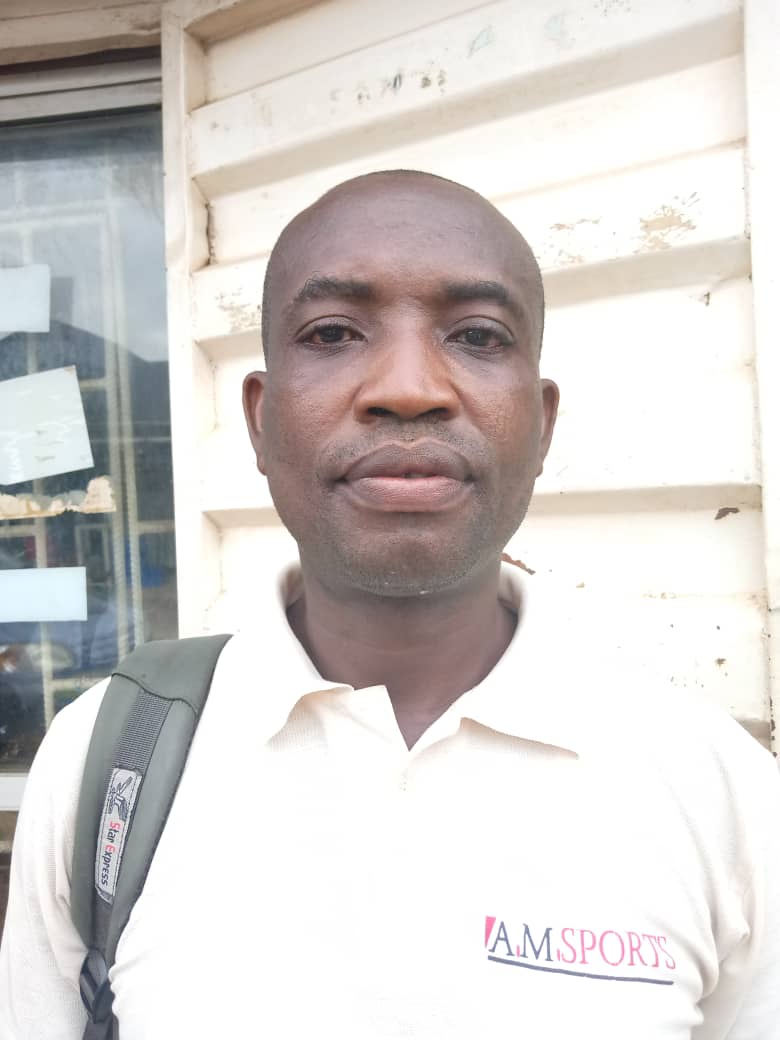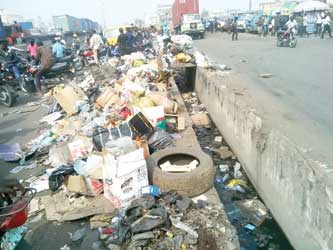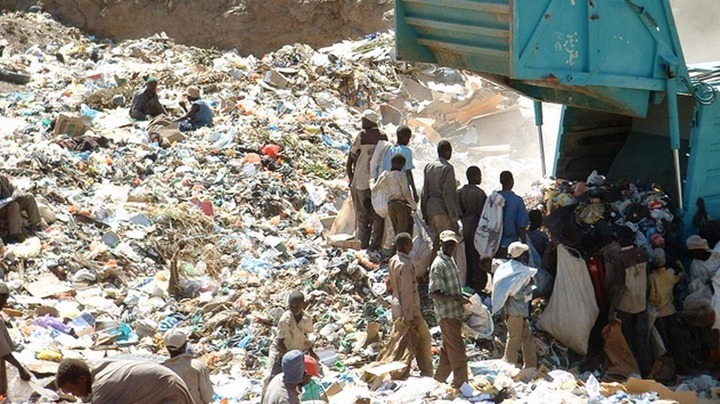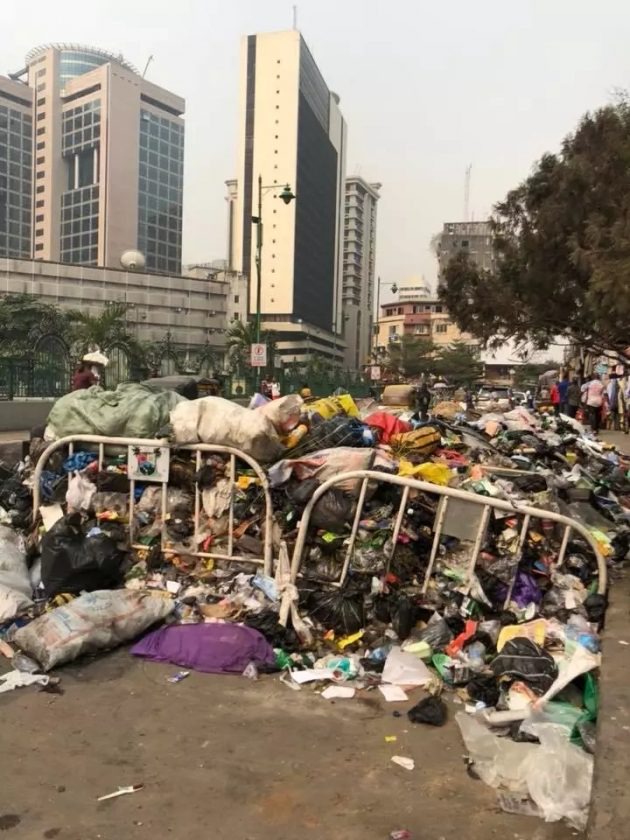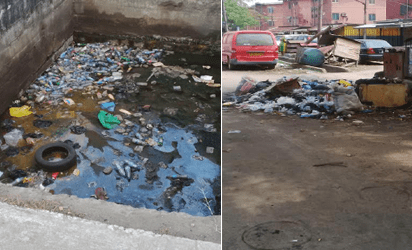 Dedeigbo Ayodeji,and Judith Onwuemene, had gone out to know the courses and effect of it,and taking their time to visit different area of Lagosmetropolis, like Ikotun , Igando Egbeda ,Ibejulekki , and so on ——-Excerpt
Shasha Refuse Dump blame Lagos State Government' says PSP Operator'
"Many of us in the business of waste collection are not encouraged at all, the encouragement we should get from the State government , and that is why everything seems to be in a stampede"
An operator with the former waste management firm in Lagos State Private Sector Participant(PSP),Kasali Adeniji,has offered some insight into why the Mega city could become an eye-sore with heaps of refuse returning to parts of the metropolis.
Explaining why PSP trucks no longer go into neighborhood to collect waste as often as they used to in the past, Adeniji , told our reporters that the business is no longer a profitable business .
According to him , besides giving their jobs to firms a better terms and foreign firms at better terms and conditions, State authorities have refused to recognize and appreciate their roles in keeping the State clean over the years.
Many of us in the business of waste collection are not getting the type of encouragement we should get from government, and that is why everything seems to be at a standstill this day and he is now saying LAWMA, should stop working he brought in vision scope,operation cleaner Lagos.
He even said they should stop paying PSP,can he do the job himself? ,or the vision scope he brought inn are they effective ?,no they are not , LAWMA sweep the street ,Motorist, but vision scope , operation cleaner Lagos are only picking and is making Lagos dirty the more.
He thought he can compare Lagos with Abroad even without been told we all knew there are differences.
"I want to put this question before Lagosians, precisely Nigerians as a whole " do Lagos worth to be called mega city?,no Lagos should be called dirty city.
Even Nigeria as a whole is dirty, their minds are dirty.
Nigeria :-As Refuse Astonished Lagos.
It is quite noteworthy that Lagos State Government Babajide Olushola Sanwoolu has personally swing into action to save the stage from being overrun by refuse.
In recent , there has been jeeps of refuse dumped especially along the motorist , and street of Lagos to the extent that residents,and motorists have raised alarm over increasing mountains waste in the State.
Many of the major,and minor roads,including the streets in the State are recently filled with waste waiting for collection.
This includes Lagos-Badagry Express way specifically Okokomaiko the extreme of the road,Ojuelegba, LASU-Isheri road ,Oshodi, Apapa Expressway,Mushin,Isolo road,Akanro, Ilasamaja,Agege Motor road ,Ishaga, Lawanson, and others are particularly bad .
The Island especially the Tony neighbourhoods of Lekki , Victoria Island Ikoyi only fair a bit.
Waste municipal or household waste material that cannot be reused unless it is converted to another form through recycling or any substances that is considered not useful in the environment and can be harmful to human health is categorized into two major types .
1 Solid.
2 Liquid waste.
The solid waste consist of used plastic,paper, Bags ,and Plates,damages home paraphernalia's, and so on while liquid waste consist of used water from bath,washing faecal matter ,and oil.
Generally solid waste that cannot be reused or recycled or recovered should be dumped at a sanitary landfill, not on the roads ,uncollected refuse dumped on the roads,will result in unsanitary conditions.
So dumping waste on motorist constitutes nuisance ,hazards,and has negative effects on human health,and environment .
Rodents ,flies and mosquitoes breed in refuse dumps ,and flies and Rodents are very effective vectors that spread all kinds of diseases like cholera,diarrhea which can course to be stooling,and vormitting .
Also ,dangerous items like broken glass.plates,razor blades,needles , and other armful substance,healthcare waste pose risks of injury or poisoning particular to endanger who unprofessionally engaged in waste sorting and handing to collect the scrap materials .
Burning of waste dumped on the motorist is another dangerous thing that cause major air pollution ,which can easily affect the climate change by increasing the green house gas,(GHG) emissions,besides the effect on human health . When solid wastes are dumped in drainage channels and gutters, they block the free flow of the sewage system,which hinders the growing of crops.
Our Reporters also extend our movement to Idimu where we have an opportunity of speaking with the residents.
A shop owner in Idimu , who identified himself as True Vine, said "if the State government can provide an adequate vehicle to collect the waste because is too outrageous .
"I can recall when Private Sector Participant(PSP) are working we don't have any problem, the only thing is that their charges is on the high side , but even at that we can still afford it.
He added that ,"the State government should provide adequate truck to convey the waste to dump site .
If they have a way of lifting the waste , automatically it will not be dumped on the motorist.
He Stated that ," Government has money ,what of the money generated from the internal generated revenue (IGI),but what have they done with those money let them make use of it,government should provide waste basket ,you will see that dumping of refuse on the motorist will stop,though they did it once ,but it did not go round.
"My advise to government is to make an adequate provision of the PSP,and waste bin.
Also speaking , a resident who identified herself as Orokawan Eyo, gave her contribution that,"dumping of waste At the motorist is not good,because is causes different types of air pollution in the community, more hand should be employed into the work to ease their stress maybe they must have been tired.
"Moreover ,government is not paying them that is why they were hand picking ,instead of sweeping .she concluded.
Also speaking Wahab Hamed,said "well it is good but government should provide an adequate solution , because this is the area where we need him most.
He added that." PSP, at their time they come to your door step to collect your waste,and also sweep the place where the waste is being collected,and they are no longer coming we have to start dumping it at the motorist.
He Stated that,"Moreover , cart pushers (MAllam) that is also helping in removing the chanties,also helping, government had stopped them from lifting the waste.
"Are we going to keep the waste inside our Room or what because I don't understand ?.
"Meanwhile, when the( PSP ) private sector participant were working they were sweeping not picking , that the so called vision scope operation cleaner Lagos is doing.
PSP should be the one to be called vision scope operation cleaner Lagos ,because they made Lagos clean, while the recent cleaner Lagos should be regarded to operation dirtier Lagos. He added.
Also speaking with a resident in Idimu,area of Alimosho , Local government ,area of Lagos State south-west Nigeria ,chief Olowolayaki Alaya, said,"the cleaner Lagos has no much to talk about,because they have failed woefully ,because during the time of Fashola they performed .
"Lagos State have to provide bin for evacuation of the waste ,before the truck will come and lift it.
"Government should supply them with their adequate need.
"It is not proper for government to stop PSP.He concluded .
Also speaking with a shop owner who identified herself as, Uche Tailor, said," Dumping of refuse on the road is bad ,it makes the whole environment to be unkept .
"Dumping of refuse on the road is unhygienic,and it also attract more gridlock , and can cause accident .
She added that,"I prefer the Private Sector Participant (PSP)to this recent operation cleaner Lagos.
"It make the environment to be un conducive.
"May advise Lagos is that the should bring back the Private Sector Participant (PSP). "She Concluded.
Also speaking, Oseni Theresa ,sheers her view about this , is that "Lagos is too dirty ,and causes so many diseases on our body .
"Task -Force are doing unnecessary work, both the one they sent them and the one they did not send them,especially in Idimu to Ikotun .
She added that,"they are just harassing them any how.
"Most especially they pounced on the MAllam selling on their own. She Stated .
"To me I see it as a tribalism."She concluded .
Funke Moses, a resident in Olusola Ikare,St,off Liasu Road Council bus stop Ikotun ,area of Alimosho , Local government , area of Lagos State south-west Nigeria .
Sheered her view about the poor state of the Lagos Metropolis.
According to Moses , she said that,"I strongly agreed the private sector participant to continued the job ,because they sweep and also evacuate the waste at the appropriate time,but bison scope operation cleaner Lagos are only hand picking".
Moreover,some of the head will collect the contract to look like they are the one doing the job from the State government ,they will now employ contract staffs and pay them pea nut .
She added that," the State government will pay the sum of N30,000 , at the end they started sheering it within themselves ,at least before it gets to them might not be up to N10,000,let us tAlk about that, it is not encouraging .
"All these are also part of what is affecting Lagos Metropolis as a whole,now tell me ,how so you want me. To be happy.
"The government should do something about it, and also flushed out the bad head,and employ the good head that are ready to work. "She Concluded .
Taiwo Ikuforkji,also Sheered his view about the bad state of the way our metropolis is stored with waste,Ikuforkji ,said ,"Their should be adequate waste truck , and the waste collector should come at the appropriate time to collect the waste, all these also causes set back to the Lagos Metropolis .
He added that ,". We should also advise Lagosians to learn how to keep Lagos clean.
The. Police should also take note of this, because after parking the residents will soon come out with their waste and still mess up the motorist with waste , and that will make People think zee are not working , so the Police should just be on a watch out."He Added.
---